I've been talking about the experience, joys, and challenges of parenting an eighteen year old. Today I'm steppin
g back into planning: What parents of teens need to know about planning and preparing for college. Yes, parents have "College Prep" to do, too.
First, we know our kids need good grades (AP courses, Honor Courses, meeting graduation requirements), extra-curricular activities (sports, art, music, clubs, volunteer service, etc.), maybe even part time work (babysitting, pet sitting, etc.) And I'll discuss those more in Part II, what teens need to do. What do we parents need to do other than suggest and support our kids in what they choose to do? We need to understand the importance of each of these activities.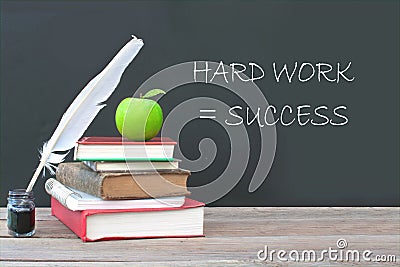 Financial Considerations: Unless you are one of the top percent of salaried employees, trust fund heir, independently wealthy, lotto winner, or just very well off -- most parents are going to be applying for Financial Aid for their children. I've attended lectures for several years on what parents need to know to fill out the Free
Application for
Federal Financial Aid
(FAFSA)
. So even if you've saved for years for your child's college expenses, there are unforeseen events that can deplete your savings -- it's best to fill it out "just in case."
What you need to know about your assets, is that 5.64% of any monies over the asset protection allowance limit (about $30,000 - 52,600 for couples, about $11,600 for single parents) will count against your child receiving financial aid. Also know that 20% of your child's savings will count against them. Advice: if grandparents want to contribute, they could help their grandchildren pay for their college debt after they graduation.
If you have too much in savings, spending money on your child's car, computers, clothing before you complete the FAFSA reduces your savings. You can also use your child's savings for their Freshman year, and improve your financial aid position for subsequent years.
IRA's and retirement accounts are not considered assets.
Paying down debt with savings is a good idea
(credit card debt, car loans)
.
Remember the amount of savings/monies in your account on the
day you apply for the FAFSA is the amount that counts. But be aware that lying on this Federal form is fraud with a $20,000 fine and forfeiture of financial aid.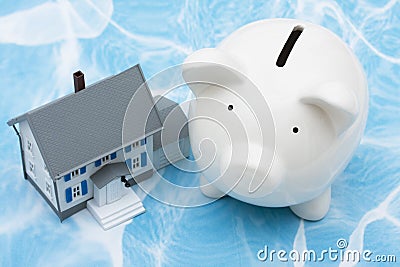 You may also attach a letter to "explain" financial circumstances. For example, an increase in income may be a one time severance package and next year you will be job hunting. Or very high medical bills could also impact your financial situation. Always document extenuating circumstances. Don't discount the "Appeal" process -- if you believe your situation warrants a second look.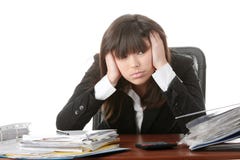 Note
: There are many online resources to tell you the actual costs of college: tuition and fees, room and board, travel and transportation, books,
bags, backpack,
paper, ink, pens, pencils, clothing, linens, shoes, technology: phone,
computer,
tablet, printer. If your child is leaving the area, clothing needs are different, plus travel and transportation costs are higher, too. Plan accordingly. Did you know there is a common market group of Western States with in-state resident tuition rates the same as California schools? That means they should be considered along with other California schools for in-state residency. These are "academic common markets": In certain regions of the country, states have banded together to offer in-state tuition rates to students within their "common market." There are four such markets in existence. Here is the Western States:
Western Interstate Commission for Higher Education: Alaska, Arizona, California, Colorado, Hawaii, Idaho, Montana, Nevada, New Mexico, North Dakota, Oregon, South Dakota, Utah, Washington, Wyoming, and U.S. Pacific Territories.
Within each common market, students residing in one state, accepted to a school in a different state, can apply for in-state tuition at their preferred school if they're studying in a major not offered by any public school in their home state.
(See http://www.wiche.edu/ for more information and other common markets.)
Some students also consider a GAP year where they move to the state of their preferred University to work for a year to qualify for in-state tuition. This is fine for students who aren't ready for college after high school.
(The whole family could move, too, to qualify for in-state tuition and still be there for your child. Extreme, yes, but some do this.)
Speaking of the whole family, the more family members in college, the more your financial aid "need."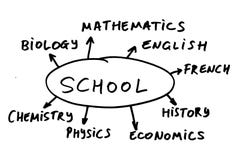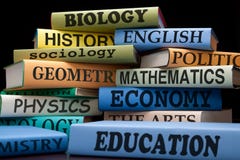 AP and Honor Courses: Nowadays it's hard to complete a four year degree in four years because of cut backs, high demand/limited enrollment classes, scheduling conflicts. Therefore, Advanced Placement (AP) classes in high school are like money in the bank. Any AP class has a double benefit: earned grades are weighted. Any AP class taken and passed, with the AP exam passed, is one less college course your student must take, pay for, and pass to graduate. So the more AP classes and Honor classes (also with weighted grades), the better. AP classes will meet entry/pre-requisite college course requirements, plus both AP and Honors classes will raise your child's GPA. A higher GPA gives them more choice in the colleges they may be accepted to.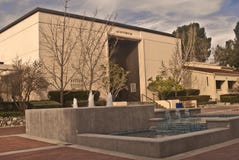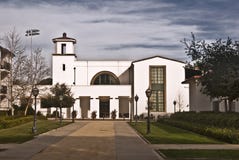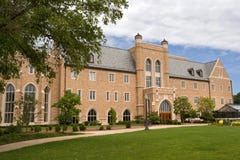 When your children actually applies for colleges, how many should they apply to? Five to seven is usually a good number. They should have their first, second, and third choices, as well as a couple of backups, so they will get into at least one college. When you list the colleges on the FAFSA, list the most expensive ones first. All the other colleges will see what you're applying for and which colleges they are competing with to get your child to attend their college.. Your financial aid may be based on the costs to attend the most expensive college.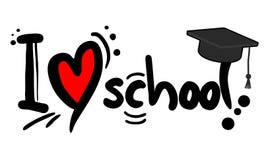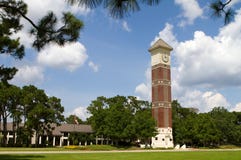 Extra Curricular Activities: What do these activities show college administrators? They show your child is well-rounded, not just an athlete, a musician, a drama/art/Spanish/anime club member, an academic, a geek, etc. Colleges want well-rounded applicants. These activities show your child has broad interests, knows how to manage time, has worked in a group, on a team, in a club, is a leader, understands voluneerism, has friends, and a support group. College is hard - more stressful than you think. Kids with affiliations and support groups do better away from home. College can build leaders, but it's nice to have some experienced student leaders to build with.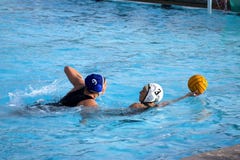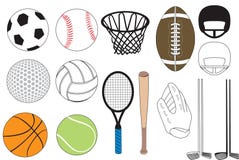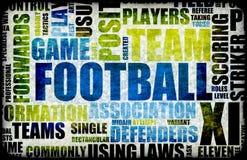 These are the considerations parents need to know and understand. Next week I'll talk about your child's preparation and things they need to know.
*******
Tags: College, AP, College Prep, Financial Aid, Preparation, Activities, Money, savings, assets, University